John Taggart
New York, NY
Photographs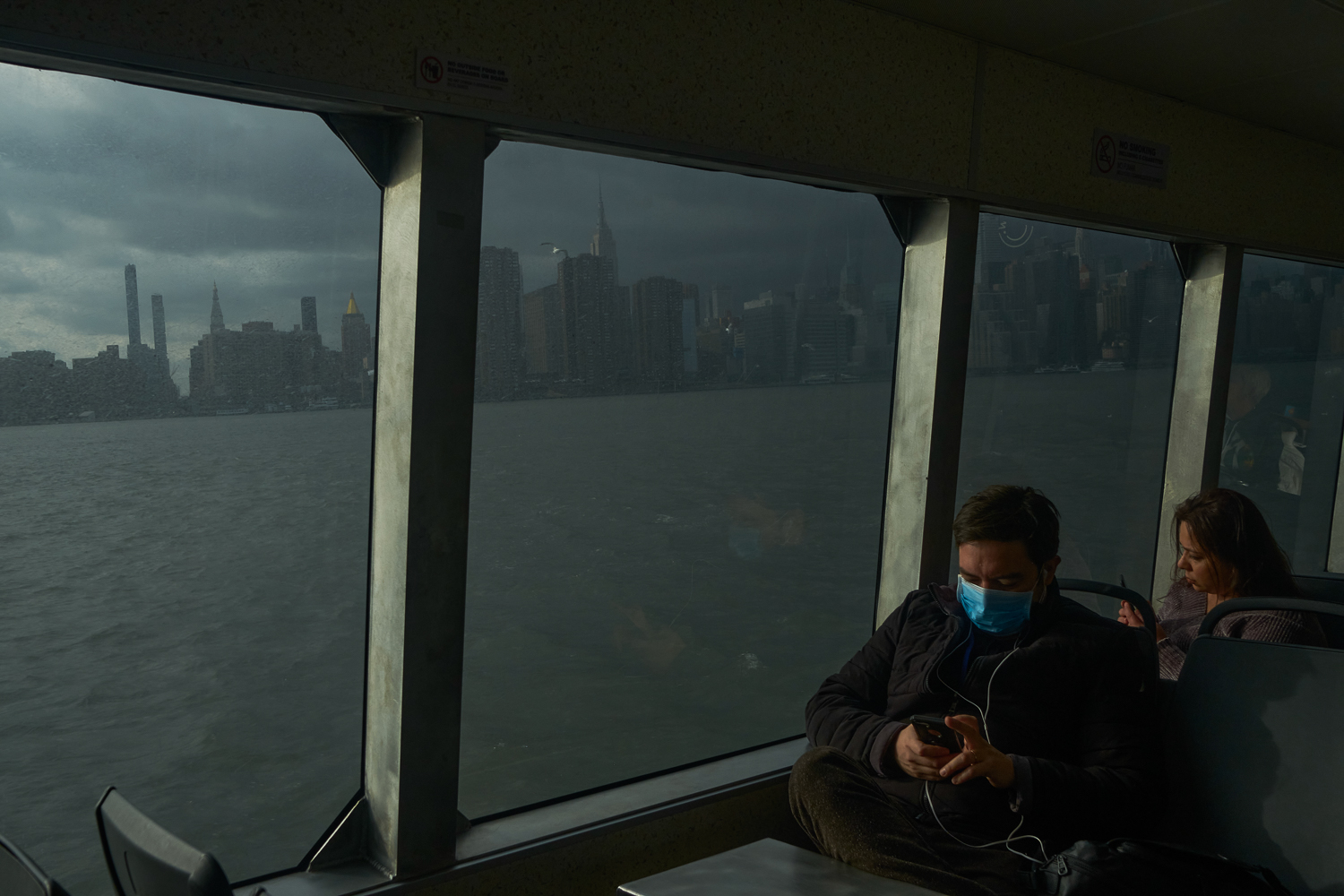 Working as a photographer in NYC during a normal week (pre-pandemic), you are constantly pitching story ideas to editors or hoping the phone rings so you can head out to an assignment - jumping from one story to the next, hoping you get work or that you get paid. It is a very exhausting profession both mentally and physically, even in good times.

If anything the pandemic has kept me busier than before — early on, especially, assignments were flying in. (Now I am actually concerned if there will be work after the pandemic. As always. #photojournalism)
In all my work, I always focus on the little things, on objects that were left behind or forgotten, or some small movement, but New York always moves so fast that most of these moments only last for a few seconds. But, during this pandemic, when most New Yorkers are not moving at all, some of these things have had a little more time to absorb. Or, maybe, I've had more time to see.

That is one positive of photographing during the pandemic — having parts of city to yourself that you used to not be able to see at all because there were so many people — but it has also been a challenge in ways I wouldn't have expected.

Right now, if you head out all day to shoot the city, there is no easy place to sit and file pictures to my editors, and also no place to find a bathroom that is open.

- John
Andrew Bernero
Brooklyn, NY
Illustrations, Mixed Media
I began this series in 2010, drawing from a black and white reproduction of a color photograph of an art 'Action' found in a book, making, among other variations, a
6" x 6" composition in purple pen & acrylic. Early in 2020 I photographed this, digitally altered the image, printed several versions on paper, and used those as a reference to draw over the original. The process of photography and digital manipulation was repeated to produce four 12" x 12" black & white drawings, ultimately assembled into a grid, and several others focusing on a circular theme.
Near the end of February of this year, I began a single 16" x 16" panel which would draw from all of the prior material in acrylic, pen, charcoal and pencil. This process of self-referential growth, having begun a decade ago, is both continually exciting and comforting to me, and I would be worse without it.

- Andrew
Morgan Beemer
Overland Park, KS
Painting
This outbreak has allowed me simplicity, which can be both relaxing and stressful.

It has shown me that even with all the time in the world, I still need to put effort into making my time productive.

- Morgan
Alexis Lovely
San Francisco, CA
Graphic Design
This period has definitely been challenging in a lot of ways, and although it has felt limiting in different forms from day to day, from a creative stand point it's actually allowed me to expand on my ideas, shift my thought process, and adjust the ways I approach presenting my projects.
It has also provided much needed solitude to refocus on my craft, rediscover new ones and regroup mentally, as much as emotionally and artistically.

- Alexis